Welcome!
We are Made In Japan Europe – wholesale importer and distributor of luxury tableware brand Made In Japan.
Our tableware is produced directly in Japan, in small local family kilns, from local clays. We deal directly with these kilns – no middlemen – so we can provide you best possible price! This tableware and homeware high quality product is made mostly by hand, produced in fair conditions, with rare and eye-catching design, which will make your food serving different from your competition.
Brand Made In Japan (MIJ) has been imported for over 30 years to Australia, where MIJ is based (Melbourne). Since 2016 we started to import MIJ to European Area. We are based in Prague, Czech republic, and do our best to keep items on stock to provide you best service!
In 3 years on European market we had more than 200 wholesale customers from area of Restaurants, Hotels, Design shops and Catering companies. We also help with pop-up and other special events with tableware supply.
We learn a lot about needs of customers, warehousing and trends we want to set by our products. To ease choice for customers that can not visit our Prague showroom we work a lot on our website where you can find all necessary information. All product availabilities are visible on detail of each product with zero time gap.If you need more pieces of any product, please, contact us to check the producing and delivery possibilities in Japan.
I AM WHOLESALE CUSTOMER - HOW WILL YOU HELP ME?
In case you do not know our brand, we suggest you to check our products offer online – you can select goods according to product type, or according to Collection. Prices on our website are without any discounts. If you want special wholesale offer – you have several possibilities:
To contact us with list of products /best with product codes/ and amounts. Your company details /invoicing detail and address, delivery address, point of interest/ - after that we will prepare you individual price offer including delivery possibilities
To make registration on our website – please fill all above mentioned informations – after confirmation we will sett you your special price list and you will see all products with discounted price all the time /while you are signed in/
If no from this options is comfortable for you, please call Michael directly to discuss possibilities
I WANT TO SEE YOUR GOODS IN REAL BEFORE I MAKE MY ORDER
No problem, you can visit us in our Showroom in Prague – but the best will be to make an appointment to get all the informations you need while you visit us. All contacts and Showroom address please find here.
I WANT TO SEE YOUR GOODS IN REAL BEFORE I MAKE MY ORDER, BUT I CAN NOT VISIT SHOWROOM IN PRAGUE
There's always solution how to please you – we are open to send you samples to try our products in real. After you test the products and find the best one for you we'll decrease discount for samples from your final order.
WHAT IF I AM NOT WHOLESALE CUSTOMER?
If you are from Czech or Slovak republic – check websites of our retail partners here.
If you are from other European Countries, you can make non-wholesale order in case of total product price is over 50 €. The delivery fees are extra. Or you can suggest us your favorite retail design (or tableware) shop in your country and we will do our best to offer our goods in their shops.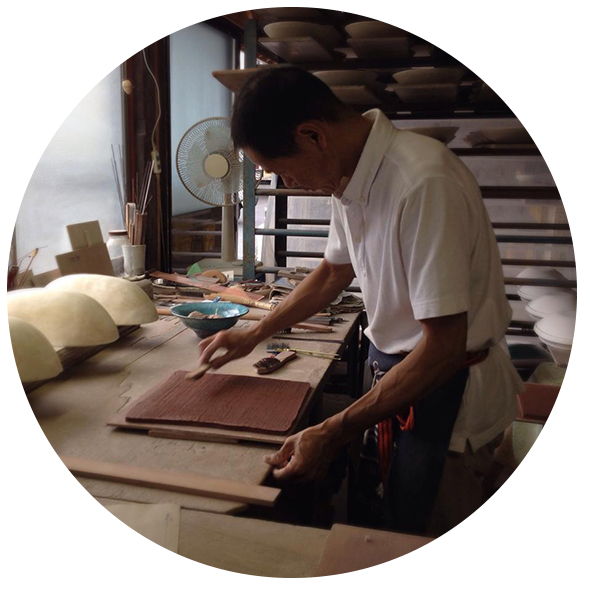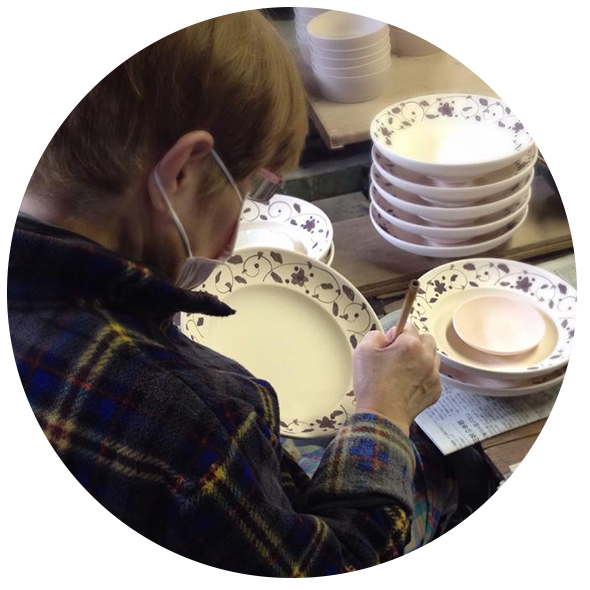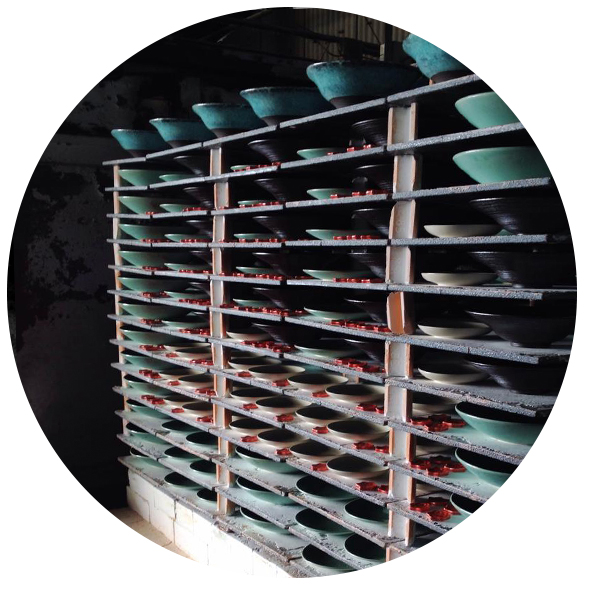 ABOUT MIJ TABLEWARE
HISTORY OF JAPANESE TABLEWARE - 'Minoyaki', a type of Japanese pottery, finds its origins in the Gifu prefecture located on the central island of Honshu, Japan. An abundance of clay - the raw material for pottery - is found in the region, giving rise to a centuries-old tradition. This region still produces ceramics made by local craftsmen whose experience and skill pay homage to its predecessors while a contemporary design approach takes this form of art to new heights.Encouraged by our unwavering interest in the tableware of this region over the last thirty years, we have developed a collaborative effort between the craftspeople of the area and Made in Japan tableware.This has been an enduring conversation of beauty, design and quality celebrating food and functionality. Our aim is to offer unique products to be used every day to enrich family life in the home & kitchen.
SOURCING
Our ceramic ranges are sourced from small, family-run kilns in Gifu, our lacquerware from Wakayama and the rest of our product range from the length and breadth of Japan. We take pride in the fact that we have been in contact with many of these businesses for so long that we are now dealing with the sons of the fathers we first met. Many cups of tea, too much beer and sake, great food and lots of laughter make our job easy – we always look forward to our buying trips.
We aim to source timeless pieces and to develop new colours and styles in conjunction with makers to complement existing collections, not replace them. The new shapes, colours and patterns we add to our existing ranges are selected with durability and functionality in mind.
Although our long-held loyalties to suppliers and makers remain unchanged, we also seek out new, young makers and designers whose product we believe will complement and enhance our collections.